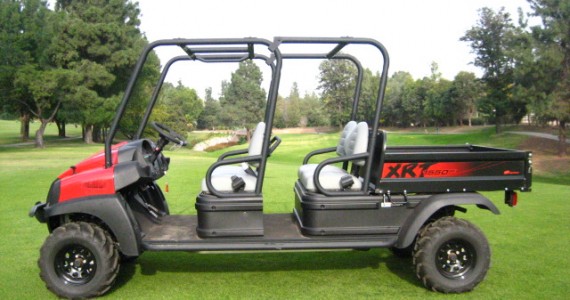 Turf Equipment
At Jr's Westcoast, our commitment to the golf course maintenance industry goes considerably beyond our golf course mowers and used turf equipment. Located in Chino Hills, Ca. We have been providing our customers from regions around the United States and the World with an alternative solution to their turf and used golf course maintenance equipment needs.
With our extensive selection of late model, off lease & pre-owned turf equipment, you can be assured you are receiving a quality product. From turf mowers to golf course mowers, to greens mowers, rough mowers, fairway mowers, trim mowers, rotary mowers, bunker rakes, sprayers, and utility vehicles all of our used turf equipment is expertly serviced by our specialized technicians.
Jr's Westcoast Turf Equipment – Your trusted source for the best prices on golf course mowers, turf mowers, and used   turf equipment.

If you are unable to find what you are looking for in our  inventory please call us toll free at (909)374-0543 and we will locate it!